Hua Wang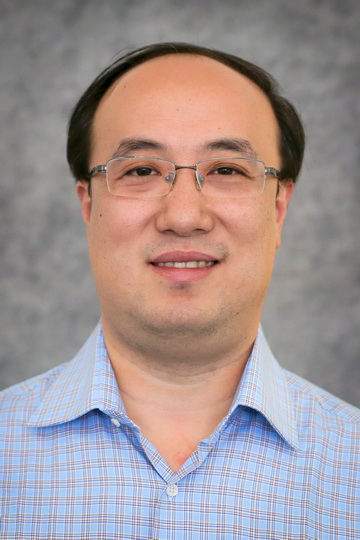 Hua Wang is a Professor of the Department of Computer Science at Colorado School of Mines. He is also the co-Director of the Data Science Program at Colorado School of Mines. His current research interests include machine learning and data mining, as well as their applications in medical image computing, health informatics, bioinformatics, computer vision, additive manufacturing, and cheminformatics. He is developing efficient algorithms with nice theoretical guarantees to solve practical problems involving large scale data.
Read more.
PhD Candidates & Students
MS Students
BS Students
Akshati Vaishnav Armand Ovanessians Carla Ellefsen Dylan Cormican Lucia Saldana Barco Manisha Jaiswal Matthias Chhoeun Noor Malik Reed Baker Umberto Gherardi
Zoe Baker
Alumni
Lodewijk Brand, PhD, 2021 , First Stop: Scientist @ NIWC Atlantic
Lyujian Lu, PhD, 2021
Kai Liu, PhD, 2019 , First Stop: Assistant Professor @ Clemson University
Fei Han, PhD (Co-advised), 2018 , First Stop: Applied Scientist @ Amazon Lab126
Sebastian Cabrol, MS, 2020
Daniela Machnik, MS, 2020
Narongchai Limpiyapirom, MS, 2020
Abbey Zorn, MS, 2020
Saad Elbeleidy, MS, 2017
Derek Smith, MS, 2017
John Kelly, MS, 2015
Jinyu Yu, MS, 2015
Taylor Wacker, MS, 2014

Sponsored or Advised Undergraduate Research Assistants
2020~2021: Zoe Baker, Braedon O'Callaghan, Lucia Saldana Barco, Jeeva Senthilnathan, Patrick Schassberger, Kane Bruce, Ibrohim Nosirov, Armand Ovanessians, Benjamin Costa, Noor Malik, Stephen Thoemmes, Louis Miller, Pouya Zakeri, Joshua Josey, Jonathan Woolf, Jacob Fein-Ashley, and Carson Layne.
2019~2020: Azam Abidjanov, Zoe Baker, Kane Bruce, Damien Churchwell, Amber Dannelley, Matthew Lynn-Goin, Madeline McKune, Victoria Messmore, Matthew Miller, Braedon O'Callaghan, Alyson Ranucci, Kyle Sadler, Patrick Schassberger, Grant Schmaedick, Joline Sikora, Anthony Sun and Brett Webb.
2018~2019: Zoe Baker, Matthew Baldin, Damien Churchwell, Paul Comeau, Nick Klonne, Jacob Langfeldt, Hannah Lee, Madeline McKune, Matthew Miller, Kai Nichols, Benjamin Perkins, Daniel Renkert, and Abbey Zorn.
2017~2018: Paul Comeau, Matthew Miller, Kai Nichols, and David Rhine.